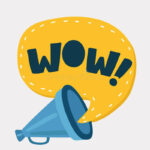 Robyn Walton, crime critic of The Australian, has chosen Present Tense as one of her best reads of 2020.  The article's in today's Weekend Australian (12-13 December, 2020). There's a paywall so I can't insert a link, but here are her international and local book choices:
Robyn Walton, writer and critic
In fiction, I admired Kevin Barry's inventive use of language and literary modes in Night Boat to Tangier. Barry gives us a touchingly co-dependent pair of washed-up Irish gangsters bantering with each other, remembering, waiting. It's prose, poetry and performance script all in one. John Connolly is another Irish writer with a love of language, in his case at the more ornate and mannered end of the spectrum. When Connolly brings his skills to bear on grubby scenarios — most recently in The Dirty South — he makes something different of the crime genre.
In Australian-authored crime fiction I was most impressed by Natalie Conyer's debut novel, Present Tense. With its action taking place in the complex, volatile and politicised society of Cape Town, where Conyer grew up, this is a police procedural that's engaging on a number of levels.