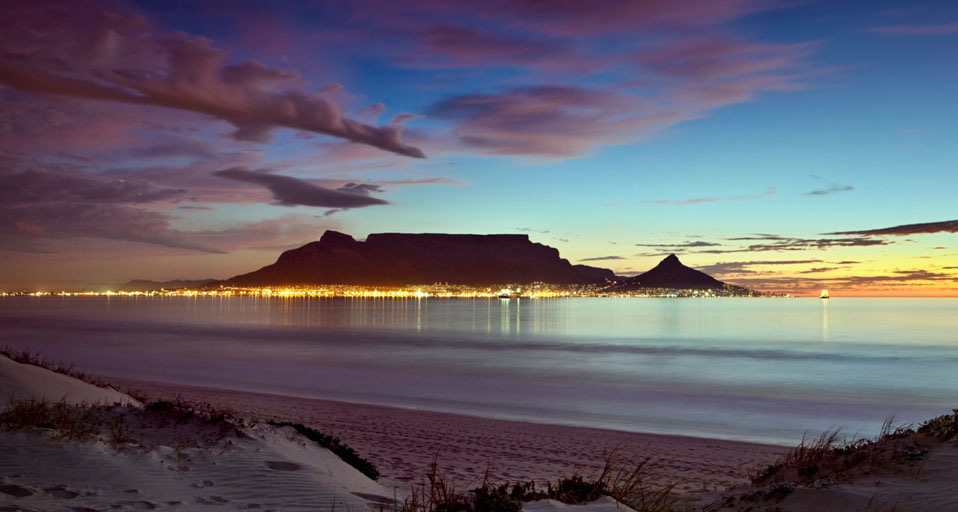 My crime novel, Present Tense, is set in Cape Town, South Africa. Since it was published, many readers have wanted to know more about crime fiction in that country, and asked me to recommend some good crime novels set there. So here's a brief rundown, and pointers to some absolutely wonderful South African crime writers.
Like Australia, South Africa has a long tradition of crime writing, going back to the late nineteenth century. During apartheid (1948 – 1994) the country produced little crime fiction but after apartheid ended the genre took off and today crime fiction is very popular. Here are ten of my favourite South African crime writers, not in any particular order:
My absolute favourite South African crime writer is Mike Nicol. Nicol started life as a poet and literary author and switched to crime fiction in the 2009. His work is black and brutal and his command of structure and language unsurpassed. My favourite is Of Cops and Robbers but try The Revenge Trilogy as well.
You must read Lauren Beukes' Zoo Story. It's a speculative and crime fiction mashup and involves among other things, pop stars, crocodiles in swimming pools, animal familiars and ESP. Beukes went gone on to write The Shining Girls, a much better-known book, but for my money, her earlier works, Moxieland (speculative fiction) and Zoo Story are her best.
If you want to know more about South Africa during apartheid, with lashings of satire and black humour, read James McClure. His detectives, Afrikaans policeman Tromp Kramer and his sidekick, Zondi, solve crimes by circumventing (and highlighting) the madnesses of apartheid. My favourite McClure is The Steam Pig.
The best-known South African crime writer since apartheid is Deon Meyer, whose books have been translated into many languages and made into TV series. My favourite Meyer novels are Thirteen Hours and 7 Days, both featuring alcoholic Cape Town cop, Benny Griessel. You could also try Meyer's Heart of the Hunter – it's a thrilling read.
If Deon Meyer is South Africa's best known male author, then Margie Orford is its best-known female. Her protagonist, journalist and profiler Dr Clare Hart, fights for the underprivileged and marginalised, especially women. My favourite Orford is Gallows Hill.
I'm nominating Michiel Heyns for just one crime novel, Lost Ground. Heyns is a literary author and Lost Ground is interesting because in it he turns crime fiction conventions on their heads. A freelance journalist returns to South Africa after decades away. His cousin has been murdered and he starts investigating …to say any more would be to spoil the book.
Angela Makholwa was South Africa's first black, female South African crime writer. Her novel, Black Widow Society, is an in-your-face, dark twister of a story, a South African Real Wives of … with lots of killing thrown in.
Gillian Slovo's Red Dust centres on South Africa's Truth and Reconciliation Commission. In Red Dust (also a film), prosecutor Sarah Barcant returns to South Africa to help find out the truth behind a political murder.
Andrew Brown is a lawyer and has been a police reservist. He writes non-fiction books about his experiences on the job, and well-structured crime (and literary) novels. Read Coldsleep Lullaby or Solace for the full Brown experience.
Like Heyns, I'm nominating Sifiso Mzobe for just one book, Young Blood. It's a coming-of-age story as much as a crime novel, and centres on a young man from the townships who is on the path to being a criminal.
This list represents the very tip of the South African crime iceberg. There are many more excellent crime writers – Wessel Ebersohn, Michele Rowe, Sarah Lotz, Diale Thlolwe, HJ Golokai, Karin Brynard and Australia's own Malla Nunn, for example – and new writers are emerging all the time. So keep an eye out, and I hope you enjoy South African crime fiction as much as I do.